Expertise Partner:
MedPharm is the world leading specialist pharmaceutical development company, committed to the creation and development of bespoke topical and transdermal formulations for application to the skin, nail, mucous membranes, eye, nose and lung. Alongside developing its own patented dermal drug delivery technologies, MedPharm uses its experience to support customers through regulatory approval previously resulting in biowaivers for generic submissions from regulatory authorities and marketing authorisations for over 60 products in the US and Europe.

Innovation Partner:
proDERM Institute for Applied Dermatological Research GmbH
proDERM is an internationally renowned CRO with a specialized focus on studies relating to skin and mucous membranes. proDERM owns 2 dedicated study sites and has established a growing network of qualified sites. proDERM has earned an excellent reputation as a high-quality CRO based on an outstanding expertise, a committed team and unparalleled technical set-up, including Confocal Microscopy, Raman Spectroscopy and many state-of-the art skin measuring devices. This mid-sized, privately owned organization offers both customized and innovative solutions to Sponsors worldwide.

Innovation Partner:
Monasterium laboratory
Monasterium laboratory has a strong expertise in research, pre-clinical & clinical services for dermatological, therapeutics and cosmeceuticals applications. Based on our excellent research background, we are specialised in hair and skin physiology and pathology. We provide state-of-art in vitro cell models, ex vivo organ culture models, and in vivo humanised mouse models and cutting-edge techniques for customised assays to answer specific research questions to meet the needs of clients. We work closely with industry to discover specific active ingredients, identify new targets & products for skin and hair treatment.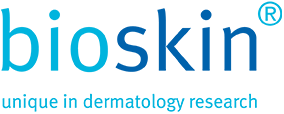 Exhibition Partner:
Bioskin is a leading CRO with unique understanding and capabilities for both early and late phase dermatological clinical trials. Recognized by global companies as a valuable partner in studies for drugs, medical devices, food supplements and advanced cosmetics since 1992, bioskin offers early phase safety and Proof-of-Concept studies, vasoconstrictor assays according to FDA guideline, global Phase II – IV trials for NCEs, new formulations with known actives as well as consulting in the field of dermatology.

Exhibition Partner:
Illingworth Research Group is unique in providing two niche services as well as tailored CRO services. These are on and off-site research nursing and medical photography. Research Nursing support focuses on bringing the trial to the patient in their home, school or workplace. Medical photography offers an alternative approach by using imagery and video footage within the clinical trial. Imagery can be used in a range of applications concentrated within but not exclusive to dermatological trials.

Event Partner:
Zelmic is a CRO dedicated to drug delivery and committed to develop new differentiated products and innovations within topical delivery of small molecules as well as peptides and proteins. We have skilled and highly qualified employees in formulation development, analytical chemistry and intellectual property that can solve (any) formulation issue. We are placed in one of the top science hubs in Europe - Lund, Sweden – with a great network of collaboration partners and consultants.