Christian Antoni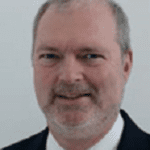 Company: Leo-Pharma
Job title: Head of Development
Bio:
Christian Antoni, Senior Vice President, is the Head of Development at Leo-Pharma since June 2018. In this role, he is responsible for the development of the LEO-Pharma pipeline and, in alignment with research and commercial, for the strategic positioning of LEO-Pharma in the field of medical dermatology. Among other drugs, his team is responsible for the development of Tralokinumab, the new anti-IL13 Mab in atopic dermatitis as well as Delgocitinib, a new topical JAK inhibitor.
He plays a key role in LEO's R&D leadership team and in partnering with research and commercial to define LEO's portfolio through developing an internal pipeline and in qualifying new external opportunities. As Development Head, he is building a goal-oriented, organization to successfully develop breakthrough products for high unmet needs. His organization consists of the full aspect of drug development including CMC and regulatory.
Christian Antoni joined the pharmaceutical industry in 2004 as Group Director, Clinical Immunology for Schering Plough where he was involved in the clinical development for biologics indicated in auto-immune diseases such as Psoriatic Arthritis, Rheumatoid Arthritis, Psoriasis, Ulcerative Colitis and Crohn's disease and worked closely with the Dynax Institute.
In 2008, he joined Novartis as VP and Global Program Head. In this role, Christian was responsible for bridging the link between the translational organization in the Novartis Institute of Biological Research and the Development Franchise for the autoimmune portfolio. In 2009, Christian became the Global Program Head for Secukinumab, the first anti-IL17 monoclonal antibody, where he created a development program in multiple indications resulting in a successful registration ahead of the competition.
Starting in 2014, Christian built the new Immunology and Inflammation Development Franchise at Sanofi. Under his leadership he created a team which successfully developed among other drugs, Sarilumab, an anti-IL6 Mab for RA and Dupilumab, a breakthrough therapy (Anti-IL4/13 Mab) in atopic dermatitis and asthma.
Christian Antoni is a qualified MD/PhD having completed his medical training at Friedrich Alexander University, Germany. He took his residency training in Internal Medicine and Rheumatology.
Seminars:
Case Study by Leo Pharma: Explore How Tralokinumab is Under Development for the Treatment of Atopic Dermatitis after failing for Asthma 11:15 am
• Is targeting IL13 different to other methods? • Studying the results found from phase II studies: What's next? • Exploring challenges faced during phase III and how to overcome them? • Is IGA 0/1 the right primary endpoint for AD? • Looking back: How you can improve your clinical trial process and program for…Read more
day: Day Two