Angelo Secci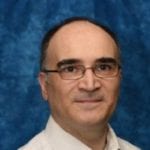 Company: Vyome Therapeutics Inc.
Job title: Chief Medical Officer
Bio:
Dr. Angelo Secci is a seasoned clinical research and development professional with over two decades of experience in various therapeutic areas such as Dermatology, Female Health Care, Cardiovascular, Imaging, Cancer Pain, Gastro Intestinal, and others. This experience allows him to comfortably understand and approach the many crucial aspects of drug development. Throughout the years he has worked for the full spectrum of pharmaceutical companies; from large global companies like Warner Lambert/Pfizer, Schering AG/Bayer, Otsuka, and GSK to medium and small biotechnology companies like Alliance, and Eurand and covered various roles ranging from Associate Director to Vice President of Clinical Development and Operations.
Angelo received his degree in medicine from the University or Rome (Italy) and has practiced medicine for a short period of time as Vascular Surgeon before starting his research activities in the United States at UCLA. He has also invented and co-invented products in the medical field (medicines and devices).
Seminars:
Conducting Clinical Trials in Dermatology in a Cost-Effective Manner 9:00 am
• Evaluating the challenges with phase II trials for small sized pharmaceutical companies • Balancing the needs of all stakeholders: regulatory agencies, project development, board of directors, investors • Exploring the iron triangle of clinical research: Speed of execution, budget, and quality • Discussing partnerships with CROs and other ancillary vendorsRead more
day: Day Two