Elena Rizova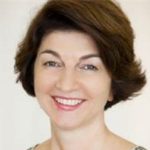 Company: Sanofi
Job title: Vice President & Head of Medical Affairs Immuno Inflammation
Bio:
Dr Rizova is a Physician and holds a PhD in Immunology and Diploma in Pharmacoeconomy.
She has a 24 years of experience in biopharmaceutical industry mainly in international drug development from early clinical development to launch on a background of clinical medicine & basic science research. This experience stemmed from a broad-based role in several Pharma Companies, in which she developed the capabilities of working and leading multi-disciplinary team integrating Research and Development, Medical Affairs, Clinical operations, Regulatory affairs, Pharmacovigilance etc. Through her career, Elena has hold variety of positions with increasing responsibility in R&D and Medical Affairs in Galderma, Biogen, 3M Pharmaceuticals, Johnson & Johnson and Sanofi Genzyme.
During her career, Dr Rizova worked in various regions of the Globe such as Europe, Asia, USA Her main focus was the development of the company Medical Affairs strategy across several therapeutic areas.
While being in Asia, Dr Rizova was heading the Asia Pacific Innovation Center Johnson & Johnson.
Dr Rizova joined Sanofi in 2015 as Head of Global Medical Affairs for Immunology Franchise and still work in this capacity based in Cambridge, MA, US.
Seminars:
Overviewing The Latest Advances in Biologic Therapies in Dermatology 2:15 pm
• Biologics in dermatology – when did it start? • Exploring lessons learnt on the introduction of these therapeutics in the treatment paradigm of psoriasis and atopic dermatitis • What is the path forward? – considerations on what the next generation of biologics look like and exploring further indications Remote presentation & discussionRead more
day: Day Two