Narasimha Murthy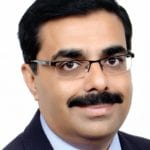 Company: University of Mississippi
Job title: Professor Pharmaceutics & Drug Delivery
Bio:
Dr. S. Narasimha Murthy is the Professor of Pharmaceutics and Drug Delivery and Associate Director of Center for Pharmaceutical Technology at the University of Mississippi School of Pharmacy. Dr.Murthy is also the Founder-Director of a philanthropic non-profit research organization, Institute for Drug Delivery and Biomedical Research in Bangalore, India.
He has published over 120 research papers and presented over 200 scientific posters in various national and international scientific meetings. He has authored two books and fifteen book chapters.
Dr.Murthy has received several awards such as New Investigator award and Cumberland Researcher of the year from University of Mississippi, Global Indus Technovator award from MIT,  Endowed Chair for Research at the Ohio Northern University and he was inducted as the Fellow of American Association of Pharmaceutical Scientists in 2017. He was bestowed with Distinguished Scientist award by American Association of Indian Pharmaceutical Scientists (AAiPS) in 2018.
Seminars:
Novel Approaches to Characterise Topical Products 2:45 pm
• Studying novel approaches of microstructural characterisation of complex topical products • Evaluating modified in-vitro release for testing the performance of topical products • Optimising innovative approaches in in-vitro permeation testing techniquesRead more
day: Day Two