Paul Lizzul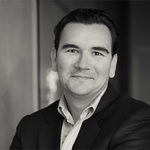 Company: Sienna Biopharmaceuticals
Job title: Chief Medical Officer
Bio:
Paul F. Lizzul, M.D., Ph.D., M.P.H., M.B.A. is Chief Medical Officer of Sienna Biopharmaceuticals. Sienna is clinical-stage biopharmaceutical company focused on bringing innovations in biotechnology to the
discovery, development and commercialization of first-in-class, targeted, topical products in medical dermatology and aesthetics. Our objective is to progress a multi-asset pipeline of safe and effective topical
therapies that enhance the health, appearance and quality of life of dermatology patients.
Dr. Lizzul previously served as Senior Medical Director, Head of Safety, and program lead for setipiprant (PGD2 inhibitor for AGA) at Kythera until it was acquired by Allergan in 2015. Prior to joining Kythera, Dr. Lizzul served as an Assistant Professor of Dermatology and Associate Director of Clinical Research at the Tufts University School of Medicine where he conducted investigator-initiated and industry sponsored clinical trials in inflammatory skin diseases (psoriasis). Dr. Lizzul has authored articles in [academic] journals on topics including inflammation, psoriasis, aesthetics (Kybella) and health care reform. Dr. Lizzul is a diplomat of the American Board of Dermatology and a faculty member of the American Academy of Dermatology and previously served on the FDA's Dermatology and Ophthalmic Drugs Advisory Committee. Dr. Lizzul is a volunteer member of the teaching faculty in the Department of Dermatology at University of California, Los Angeles School of Medicine.
Dr. Lizzul completed his post-graduate medical internship at Greenwich Hospital, Yale University School of Medicine and his dermatology residency at the University of California Davis, where he was appointed chief resident. Dr. Lizzul earned his B.S. in Biology from Rensselaer Polytechnic Institute, and an M.D., Ph.D. in Molecular Genetics and Microbiology and M.P.H. in Epidemiology/Outcomes from the Rutgers/Robert Wood Johnson Medical School. Dr. Lizzul also earned an M.B.A. in Entrepreneurship from the Rutgers Business School.
Seminars:
Chair's Closing Remarks 2:45 pm
day: Day Two

Chair's Opening Remarks 8:50 am
day: Day Two

Chair's Closing Remarks 6:20 pm
day: Day One

Bridging the Innovation Gap in the Treatment of Mild to Moderate Dermatological Diseases 3:35 pm
• Addressing the unmet need in topical drug development towards a large patient population with mild to moderate dermatological diseases, still primarily using topical steroids • Updating on SNA-120 (TrkA inhibitor) – SNA-120, a novel approach to the treatment of psoriasis, targeting NGF/TrkA and neurogenic inflammation – The important role of nerves & neuropeptides in…Read more
day: Day One

Chair's Opening Remarks 8:45 am
day: Day One