Sylvie Gabriel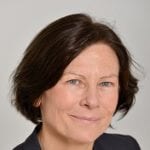 Company: Galderma
Job title: Head of Market Access, Pricing & HEOR
Bio:
Sylvie Gabriel is currently Head of Global Market Access and Health Economics at Galderma.
She started her career working in Public Health, mainly in epidemiology.
Then she acted in successive global positions over 20 years at Sanofi, in Portfolio Management, International Clinical Development, Health Economics and Outcomes Research , Public Affairs & Communication, Market Access & Pricing. Then she joined Ipsen Pharma , a French Biotech company as Senior Vice President , Global Market Access & Pricing, in charge of building global strategies for Pricing and Reimbursement across the portfolio as well as building the global and local Market Access Teams.
Sylvie Gabriel is a medical doctor specialized in Radiology. She is also a business school (ESSEC) graduate and a health economist (Stockolm School of Economics).
Seminars:
Breakthrough Therapy Designation for nemolizumab in Prurigo Nodularis 2:50 pm
• Understanding Prurigo Nodularis: Background, pathophysiology and prognosis • Evaluating the unmet need in Prurigo Nodularis • A deep dive into the etiology and epidemiology of Prurigo Nodularis • Understanding the significant inpatient burden of diseaseRead more
day: Day One