Tita Ritsema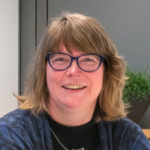 Company: ProQR Therapeutics
Job title: Vice President of Dermatology
Bio:
For almost 20 years I was involved in and supervising research at Universities, mainly in Utrecht, Gent and Basel, with a focus on plant metabolites as basis for healthy food.
Since 12 years I work on developing medicines for orphan diseases. At AMT, my former employer, gene therapy was the mode-of-action of our therapies. Projects I coordinated were for Duchenne Muscular Dystrophy, San Filippo disease, Hemophilia B and LPL deficiency. The projects were in different stages of (pre)clinical development. AMT was renamed uniQure and got the gene-therapy for LPL deficiency approved by the EMA as fist gene-therapy in the Western world.
Since its start in May 2012 I work for ProQR. ProQR is fully focused on RNA-repair therapies for orphan an ultra-orphan diseases. I started working on a therapy for CF and switched 3 years ago to my current position heading Dermatology where Epidermolysis Bullosa (EB, butterfly disease) is my main focus.
Seminars:
Treating Epidermolysis Bullosa by Removing Mutations from The RNA 2:15 pm
• Developing a treatment for recessive dystrophic epidermolysis bullosa (RDEB) • Translating in vitro data to an easy to use therapy • Harnessing exon skipping AON's to treat skin diseasesRead more
day: Day One

Opening Keynote Panel Discussion: What's Next in Dermatology Drug Development? 9:00 am
• Establishing the current landscape and state-of-the art in dermatology drug development – latest advances and challenges • Lessons learned for rational and effective drug development in dermatology – discussing a 'blueprint' of what success looks like in dermatology drug development • Analysing the end-to-end pain points that accompany dermatology programs – from improving preclinical…Read more
day: Day One