Thank you to our speakers, sponsors, and delegates
who joined us in May for the summit! If you are interested in the 2024 event, please get in touch
Welcome to the 4th Dermatology Drug Development Summit Europe
Research & Development for Unmet Dermatological Disease 
Current dermatological drugs available do not serve rare, autoimmune, and genetic skin diseases. Recent approvals in the rare dermatology space, namely Alopecia Areata and Vitiligo have highlighted future development opportunities for biopharma.
These approvals spotlight a new avenue for dermatology drug development in addition to our arsenal against Atopic Dermatitis and Psoriasis.
The 4th Dermatology Drug Development Summit Europe returned as the only industry lead forum providing the R&D dermatology toolbox with over 18+ case studies focused on providing you unprecedented depth.
With momentum beyond AD and Psoriasis growing, so too does our in-depth coverage of dermatological diseases. This was your one-stop-shop dedicated to providing you the tools to overcome the burden of defining endpoints, decoding predictive biomarkers, mitigating off-target effects and developing formulation strategies for better drug development decisions in your future pipelines.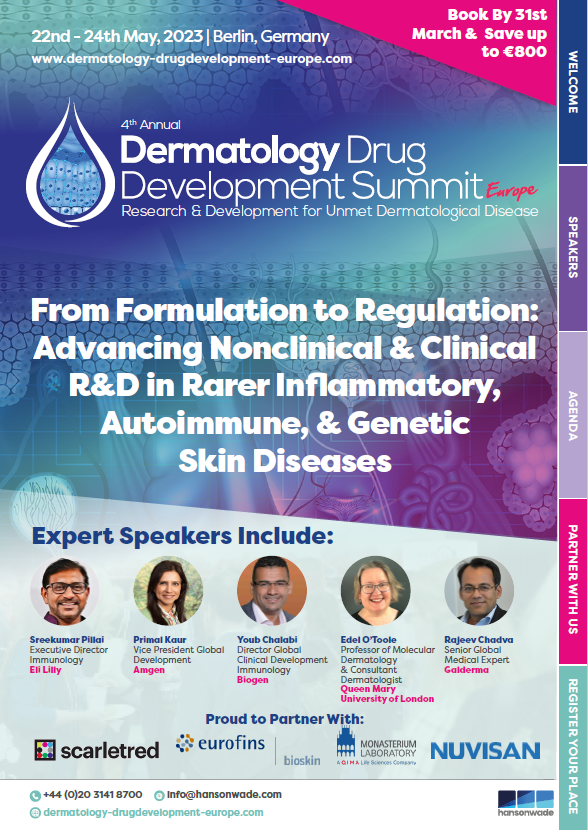 A Snapshot of 2023's World-Class Speaker Faculty:
Professor of Molecular Dermatology /Consultant Dermatologist
Queen Mary University Of London
Vice President Global Development
Amgen Inc.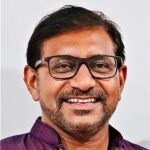 Executive Director - Immunology & Clinical Development
Eli Lilly